OVERNIGHT EXPEDITION

PRIVATE CHARTER
Spend the Night
on the Water!
This certainly qualifies as an Epic Adventure! Grab your favorite travel/adventure partner and set sail with us to the famous Marquesas and snorkel, SCUBA dive and live on the water as we take care of your every need along the way! Its a full day on board with aquatic and marine adventures along the way including a beautiful sunset on the water ushering in a star-filled night sky. Dinner will be prepared and served for you either in our main salon or in the outside lounge "Al Fresco" style. Your choice of beer and wine will be included as well as your favorite "night-cap" to lull you into a restful night sleep, at anchor. In the morning, you'll awake to the aroma of fresh brewed coffee and a selection of fresh squeezed juices and breakfast options to start your day. Adventures can include SCUBA diving the famous schooner wreck or even a private tour of Fort Jefferson! The tour will conclude after a beautiful sail back to Key West and depending on wind and sea conditions, you might be able to squeeze in another of Key West's amazing sunsets!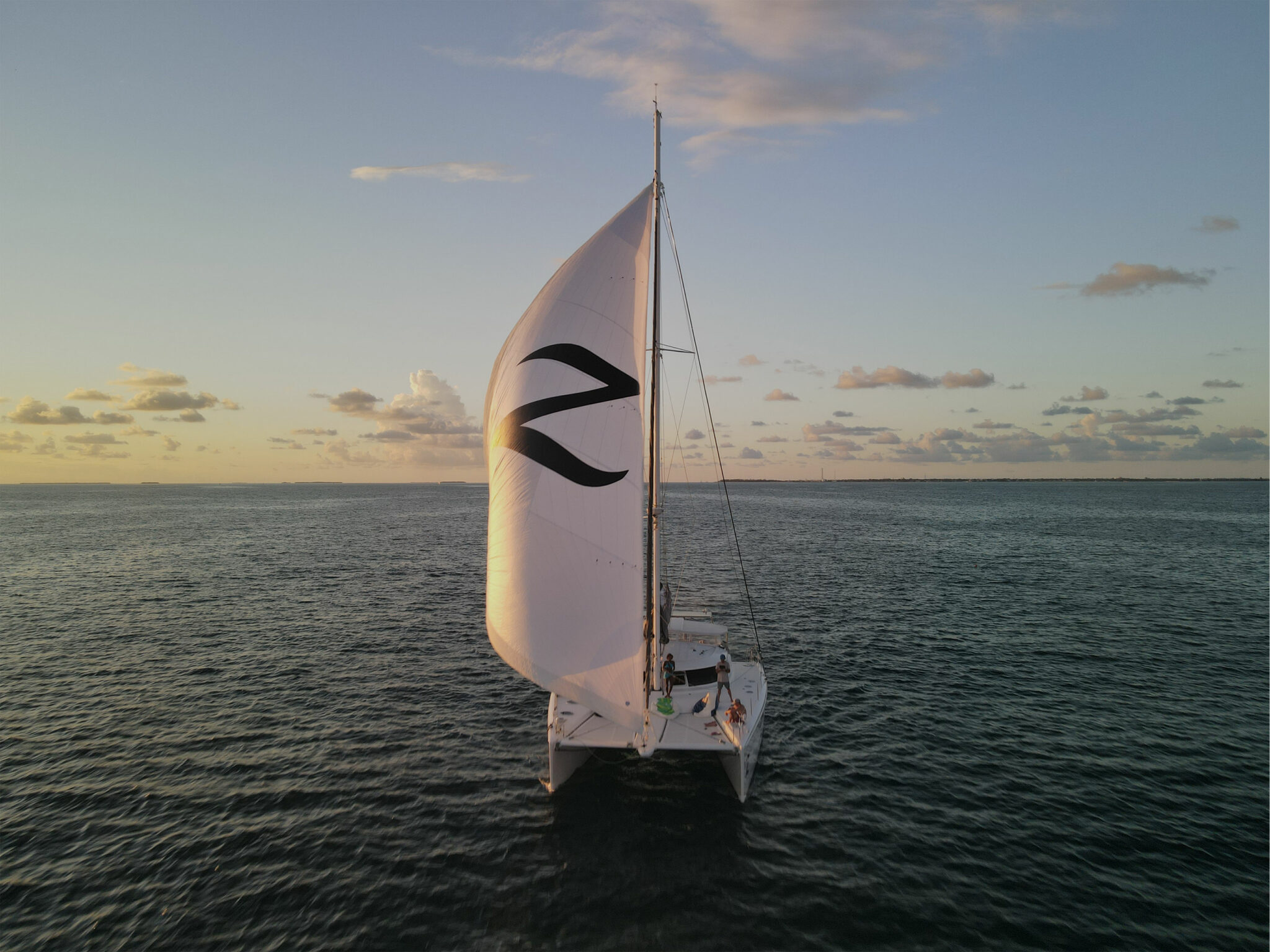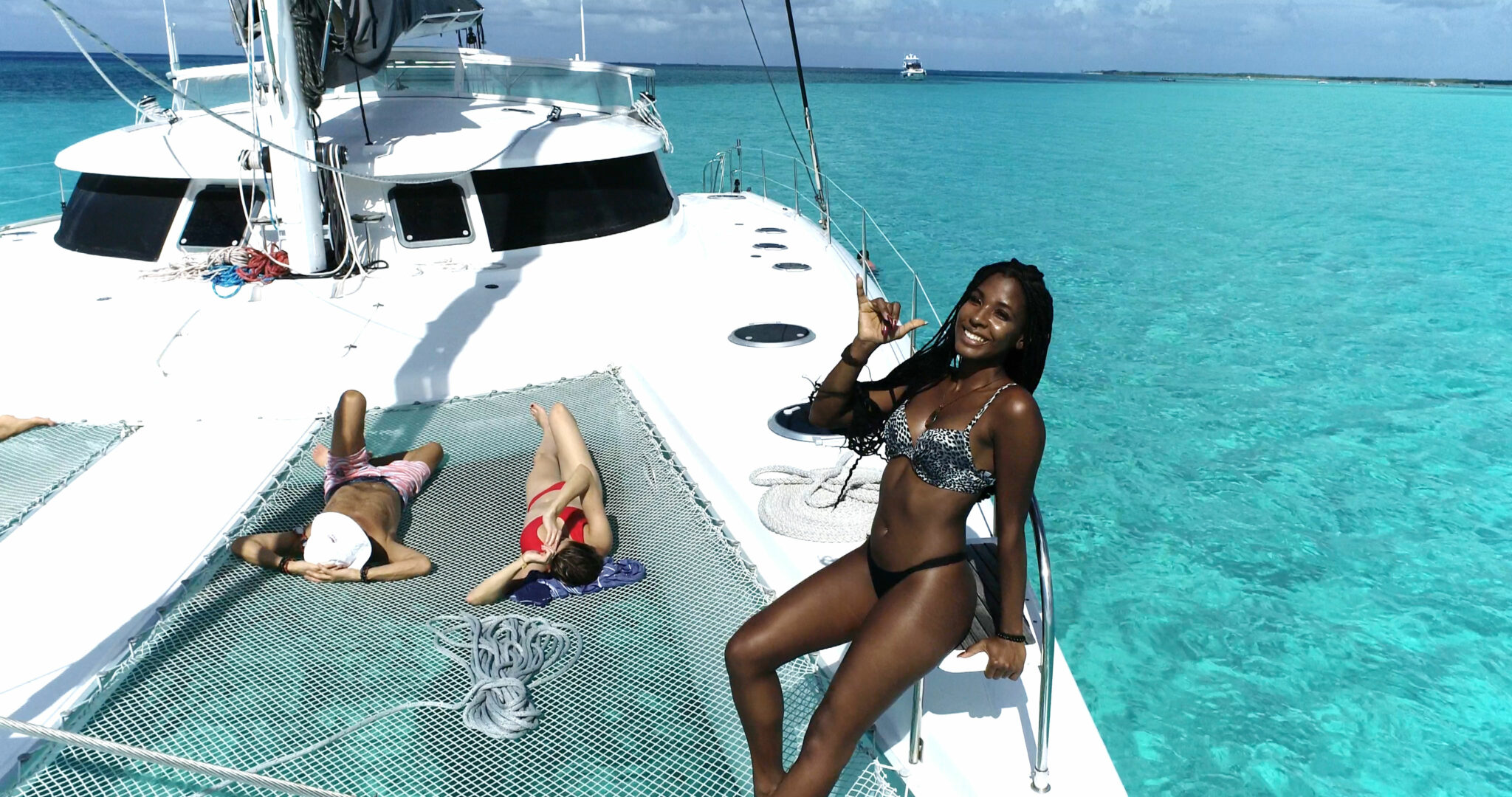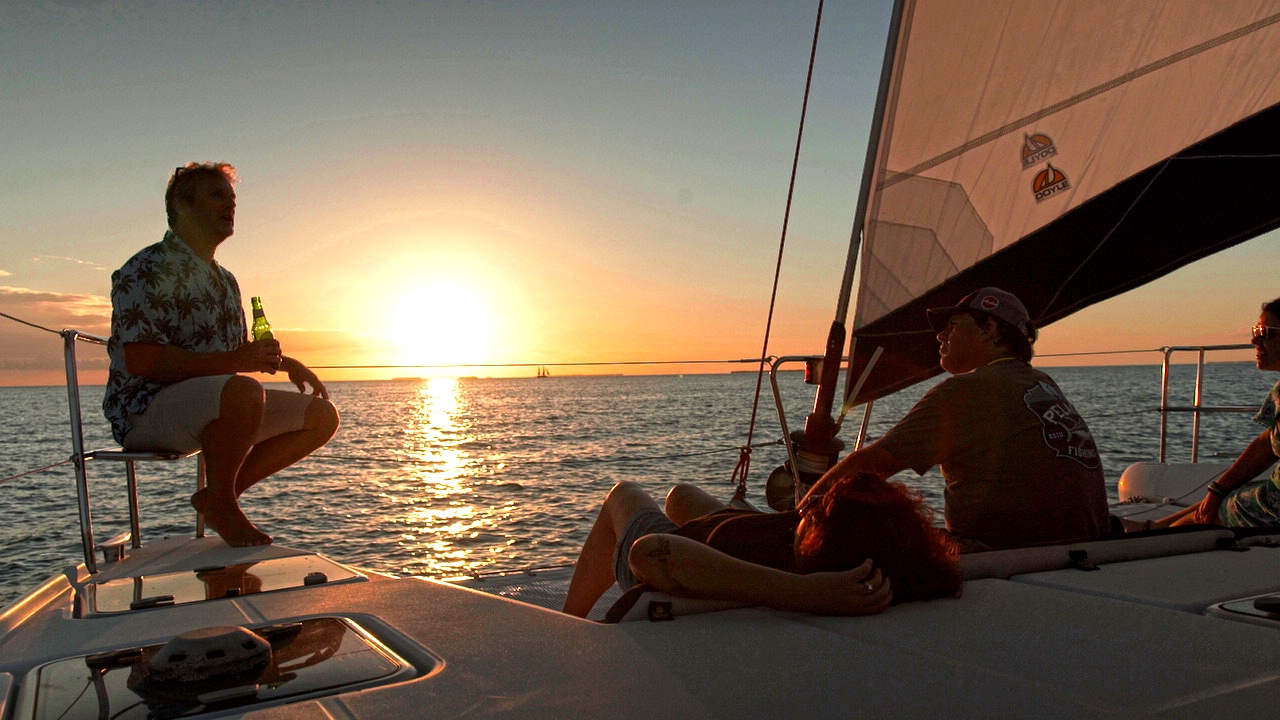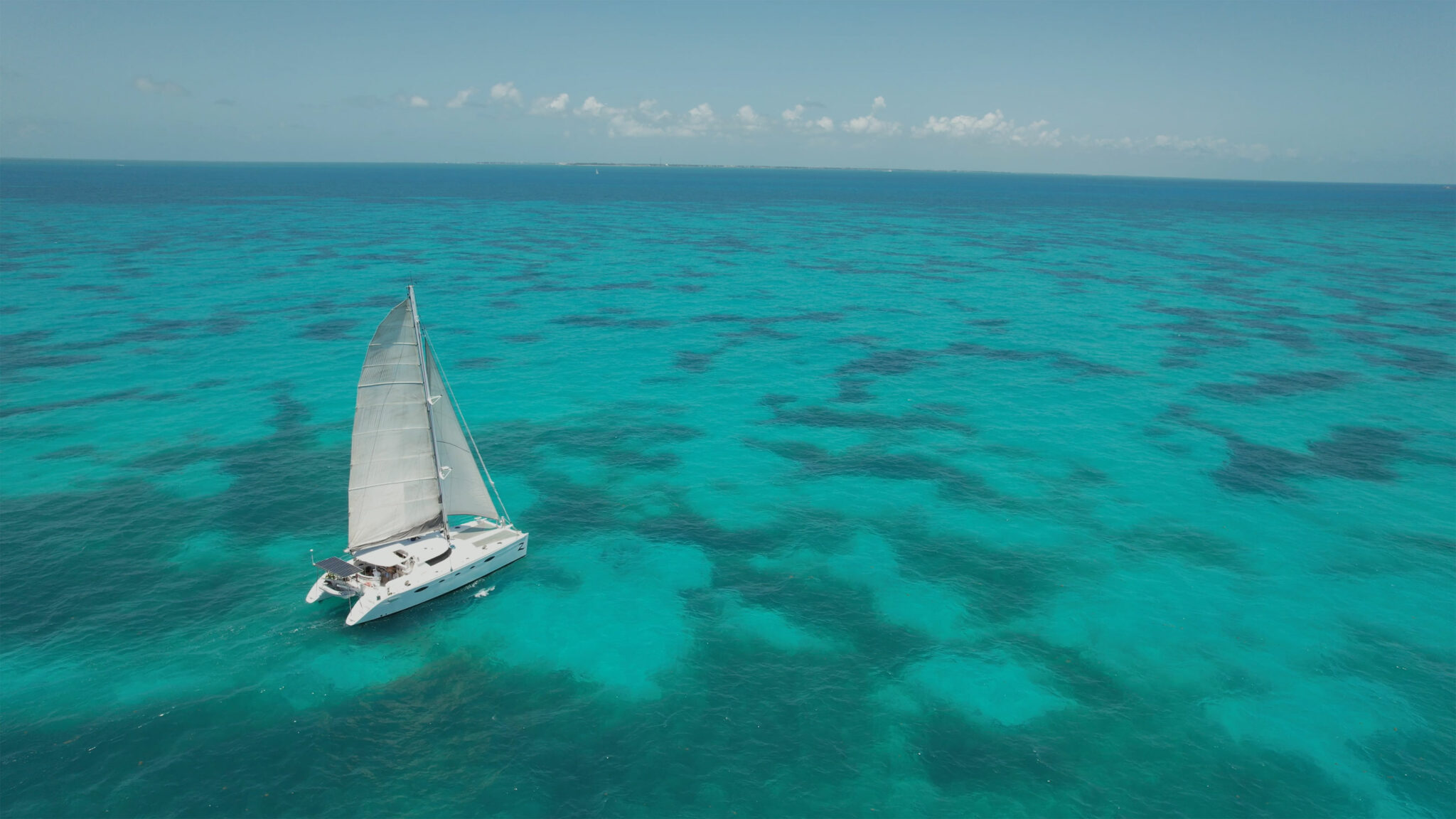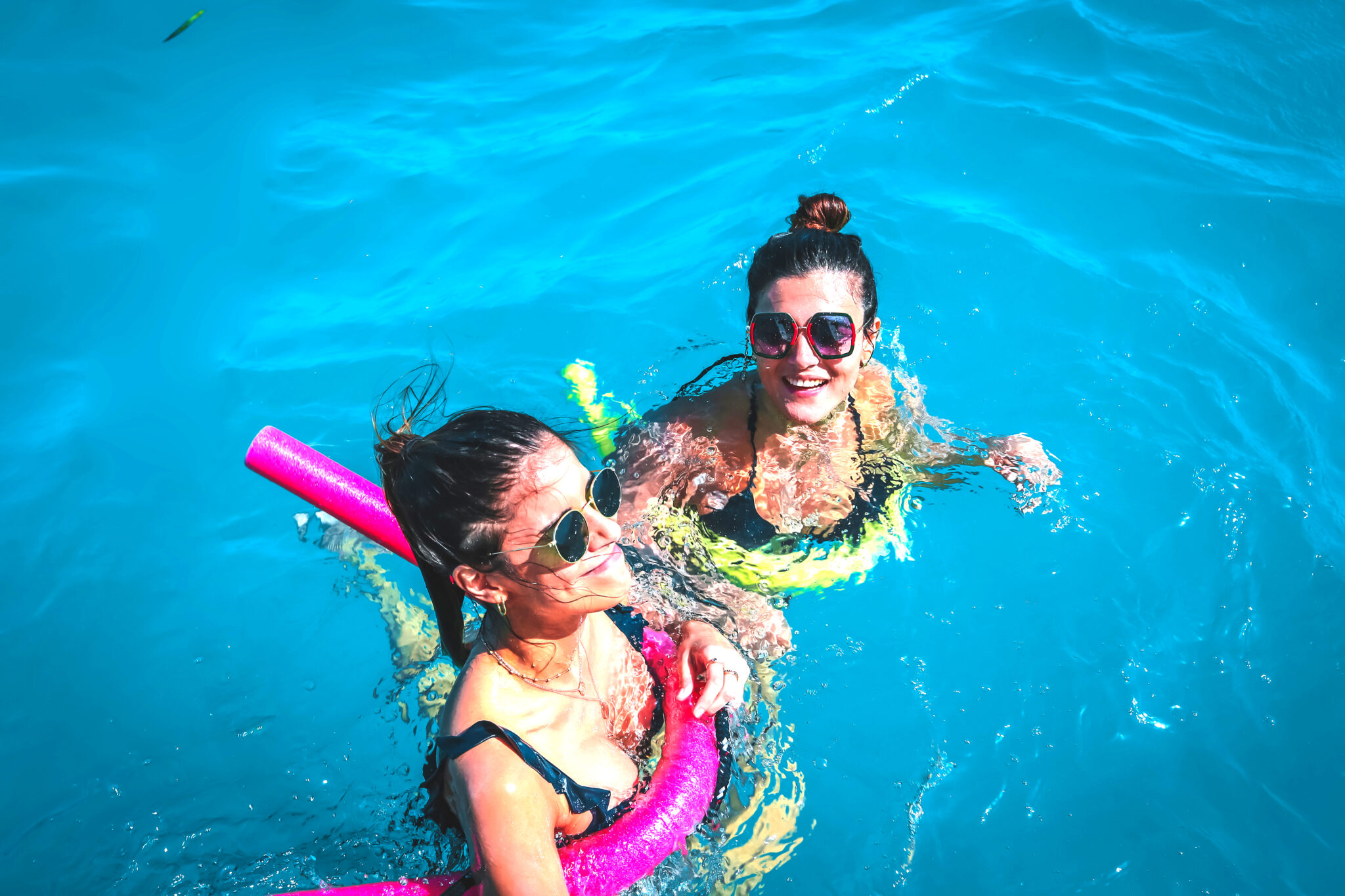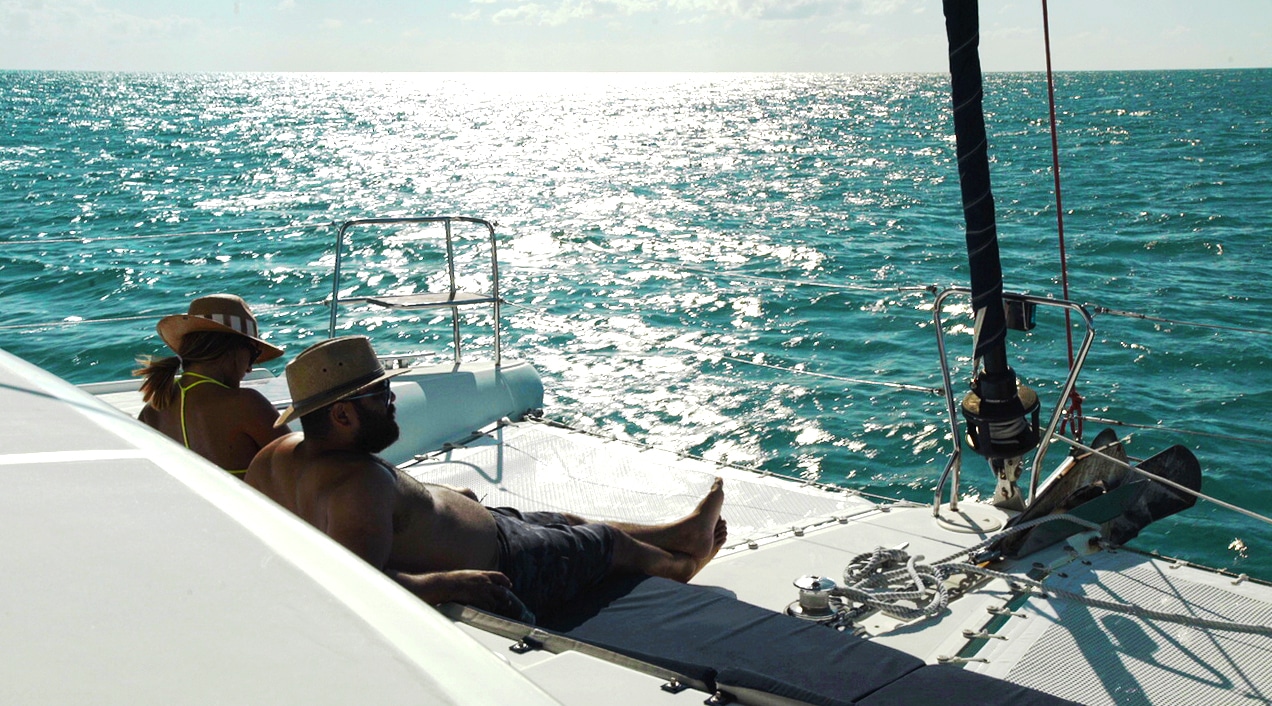 Wonderful sunset experience Captain Jesse was great:knowledgeable on marine biology and sailing and all matters on the water. Was very helpful getting onto the boat, getting around during the cruise and getting off the boat. Had a wonderful experience and planning of coming back later this year for a 3 day cruise.
Highly recommend! Brad was AWESOME on the phone with us and doing his best to get us a last minute booking. We spent 4 hours on the Aria with captain Jesse. We had 3 kids with us. I cannot recommend captain Jesse enough--he is highly knowledgeable, very hospitable, provided great music, and was an excellent communicator. He is a marine biologist and knows far beyond what would be typical for a charter captain. It was an absolute delight to learn from him--should've brought paper and taken notes. The catamaran was wonderful; snorkeling did not disappoint. Jesse also took really good pictures for us. I understand they also do overnight trips. We are thinking of returning to the Keys just to spend a long weekend with Restless Native. Thank you so much!
Sunset cruise at Key West Our group was six family members for a sunset cruise. Restless Native was great to work with. We had to move our charter date back and they got us fixed up without skipping a beat. Captain Jesse is the ultimate professional. He is extremely knowledgeable about the marine biology of the area. All in all, a fantastic experience start to finish.
ADVENTURE OF A LIFETIME A full overnight adventure of a lifetime! I can not fully express how amazing this overnight sail with RESTLESS NATIVE on ARIA was! I won this trip on DAT GUY in PARADISE and upgraded from a sunset sail to the overnight as a 60th birthday surprise for my husband. Both Chris aka DAT GUY and Captain Brad and Captain Jessie with Restless Native Charters were all hands-on deck in the planning and execution of this successful and memorable surprise. This whole experience was way more than I could've ever imagined. It was pure excitement, romance, education, and relaxation all while being indulged in breathtaking beauty. Soothing and serene as well as exhilarating and thrilling all rolled into one 24-hour getaway. The Aria itself is a beautiful craft, spacious and fully accommodating with 2 large seating/dining areas (one indoors and one out), a large and very comfortable master suite with private bath/shower; and bow lounge spot for fully experiencing the sailing upfront and personal. Then there was Captain Jesse!!!! Pulling the sail ropes while pouring a drink or cutting up fresh fruit and narrating the history, sailor folklore, pointing constellations, explaining ocean currents, sea-life behaviors and habitat (after-all, he is a marine biologist to say the least) …MEANWHILE snapping remarkable candid photos …. omg I could go on forever about Jesse!!! Anyone not familiar with DAT GUY IN PARADISE to highlight and connect you to the best that Key West has to offer should check him out on Facebook. And anyone looking for an adventure of a lifetime needs to check out Restless Native right at the Dockmaster on the pier by Half Shell Raw Bar.
Navigator820100
2022-12-17
Highly recommend Highly recommend this charter! Captain and Brad and Maddy were wonderful! They were easy going, tons of fun and very accommodating to all of our needs. A perfect way to spend time with family or friends. You will not be disappointed!
Amazing day with Captain Perry and Aria!!! Thank you for the amazing ride on Aria! We all had a phenomenal time. Captain Perry was easygoing and made us all feel safe and relaxed every moment of the ride! It was time well spent indeed. The ride on Aria with Captain Perry was without a doubt the highlight of our trip to key west! Although we did not see any dolphins, the breathtaking view made up for it. We watched the sunset through the puffy clouds. It was a memorable and fun experience. We hope to do it again someday! Thank you, Captain Perry! From Greg, Ale, Anabelle and Bruce 🙂
PERFECT This was the second time we booked with Restless Native and will not be our last. Capt Brad & Maddy provided us with a full day sail including music, dolphins, snorkeling and a private beach. A full day sail is the perfect way to fully relax while in the Keys. I will recommend Rstless Native to anyone looking for something special to do while in Key West. Thank You Restless Native.
Treated like royalty with the BEST day on the water! We went out all day on Zodiac with our family of 5 under the care of Captain Brad and Maddie as well as a new helper, Erin. All of them were wonderful, professional and thought of every detail. We had great conversation, delicious food, fun on the water and would do it again in a heartbeat! We have rented other boats before in the Keys, but this was top notch! I cannot recommend them enough. Everyone was happy- even the teenagers! We cannot wait to see you all on our next visit to the Keys!!
Perfect We didn't think our first trip to Key West could be any better. The Restless Native team proved me wrong. On our last day we took a day trip with Captain Brad, Maddie, and Erin. The boat and crew exceeded all expectations, So much that we are already planning our next trip which will include at least a 3 day trip to the Dry Tortugas per Captain Brad's recommendation. Thanks again for the wonderful experience.Jim, Laurie, Bucky, Kim
Getaway from NY Wonderful day activity was safe, fun and engaging while we travelled under Captain Brad and first mate Maddie. Both are sharp, stand up comedians at times and provide plenty of positivity.Ran a bit of a business meeting at one point before immersing in Key West and private islands with swimming.Maddie's prepared food platter was fantastic, including all of the bells and whistles they bring to the table.
Private Charter on "ARIA"
How many days is the overnight adventure?
It is 2 days, and 1 night at sea!
How many people can come?
Maximum of 4 people. There is 2 bedrooms which sleeps 4 people comfortably.
Will there be meals served?
Of course! Breakfast, lunch, and dinner. 
Are drinks and cocktails provided?
Yes, all drinks and cocktails are provided! 
What should we bring for sun protection?
Bring sunscreen and hats!
Prepare clothes according to weather and to get wet! We are on the sea after all
If you would like to scuba, please bring along your certification and gear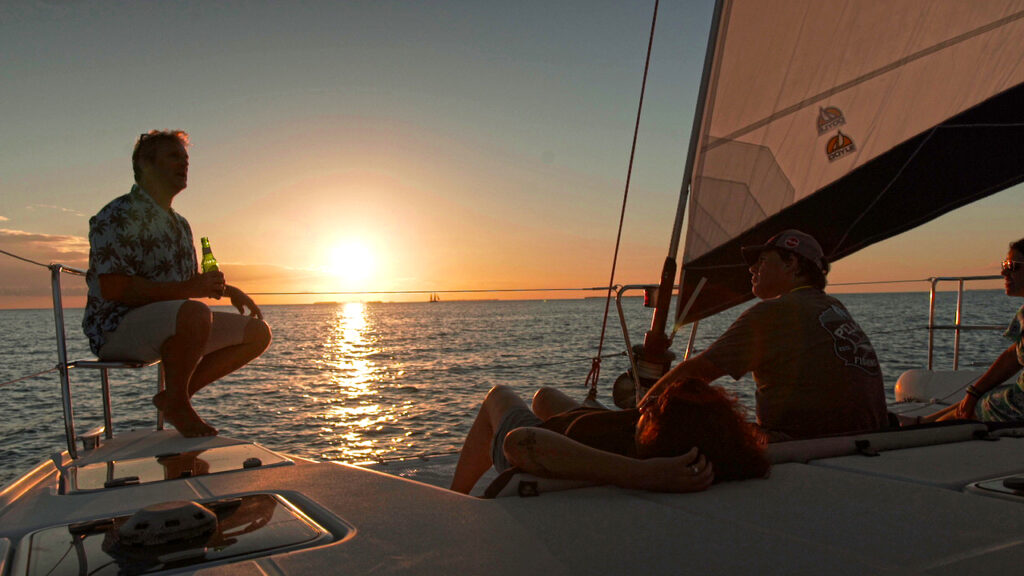 More Adventures
Set Sail With Us!